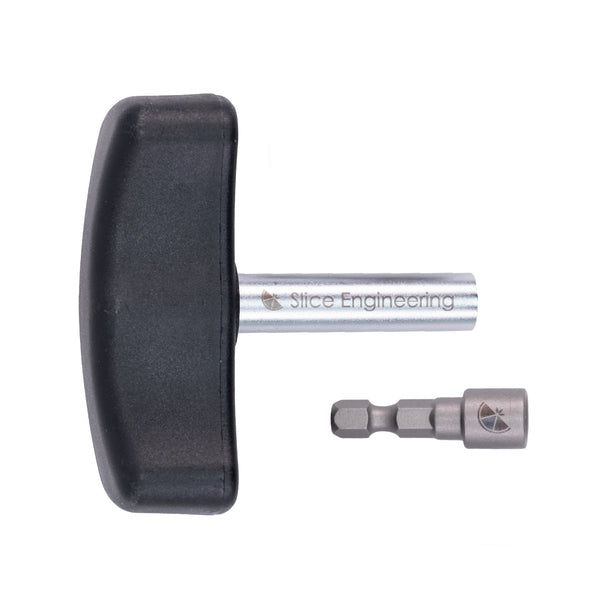 Slice Engineering Nozzle Torque Wrench
Sold out
Original price
$41.00
-
Original price
$41.00
Availability:
Out of stock
Compatible with all Slice nozzles. E3D and Bondtech nozzles and can be tightened with an adapter and socket.
Specifically designed for changing nozzles
1.5 Nm torque provides correct seal to prevent leaking plastic
Perfect tool for one-handed nozzle change when paired with The Mosquito Hotend™
Fits Vanadium Nozzles™ natively, with just enough wiggle room for that baked on plastic
Fits other styles nozzles with off-the-shelf adapters
Annoying nozzle changes getting you down? Use the Nozzle Torque Wrench™ to wrench away your leaky nozzle woes. The rotary slip mechanism is set to 1.5 Nm, the exact torque you need to get that nice seal when tightening your nozzles, and uses a standard 1/4" drive.
Designed to fit the Slice Engineering™ Vanadium Nozzles™ without an adapter, as our nozzles have a 6 mm hex (that's a little under 1/4" for those that don't speak Metric), with a little wiggle room for that stubborn adhered plastic.
The Nozzle Torque Wrench™ will fit any other nozzles when used in combination with a hex-to-square drive adapter and appropriately sized socket.