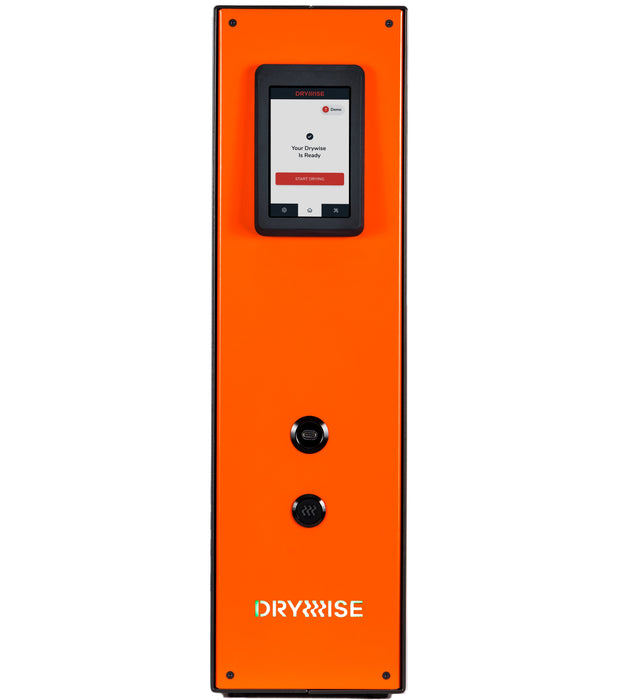 Drywise 1.75 and 2.85mm inline drying solution
Original price
$2,502.00
-
Original price
$2,502.00
New Zealand meet the DRYWISE filament dryer.
New unit 1.75mm Drywise unit now in stock, purchase your start to dry filament today.
Pre order is now available 2.85 machines.

Included in the box:
Drywise unit complete ready to run
Parts, O-rings and fittings spare
2 descant drying containers ( 1 spare)
NOTE: Pre heater dryer for Carbon is NOT INCLUDED and can be added at cart if needed for CarbonX printing. See: https://www.formtech.co.nz/collections/magigoo/products/copy-of-drywise-1-75-and-2-85mm-inline-drying-solution
Australian Customers please email me for a shipping quote jason@formtech.co.nz
More information about the Drywise on this page
Technical Details
Device
Active Inline Filament Dryer ( approx 900mm if filament inline)
Technology
Technology Fused filament fabrication (FFF) filament pre-processing 
Interface
• 4.3" capacitive touch panel
• Guiding LED lights
Filament Path
Guided input and output filament port
Compatible Materials
For the full list now available, please see https://drywise.co/pages/materials

Select the filament size 1.75mm etc.
Plus more, new software 1.2.2 has been updated on the unit to unlock more suppliers options.
Dimensions and Weight
Dryer with Desiccant Container: 590*500*145 mm - 10,5kg
Dryer with Packaging: 690*620*240 mm - 13,5kg
Warranty
Up to 24 months. T&C apply